Loyalist Coat
Organization: Missisquoi Museum
Coordinates: www.missisquoimuseum.ca
Address: 2 rue River, Stanbridge East, QC J0J 2H0
Region: Montérégie
Contact: Heather Darch, info(a)missisquoimuseum.ca
Description: Red woollen coat worn by United Empire Loyalist Andres Ten Eyck.
Year made: circa 1770
Made by: Hand-sewn, unknown maker
Materials/Medium: wool, linen, brass
Colours: red, cream, brass
Provenance: New Jersey, United States
Size: 1.3m x 50cm x 43cm across shoulders x 65cm sleeves
Photos: Rachel Garber. Courtesy Missisquoi Historical Society
The Loyalist Coat
Heather Darch
"...We humbly beg since we all have been such Great Sufferers by being driven from our homes and Connections, that we might have our land Granted in the Parts we have Petitioned for which would afford us some Satisfaction." Missisquoi Bay Loyalists; St. John's March 2nd 1782.
Beginning in 1784, close to 10,000 displaced persons wishing to remain loyal to the British Crown immigrated into Canada. Most settled in lands west of the seigneuries but nearly 1,000 people chose to settle in lands of the seigneurie of St-Armand at Missisquoi Bay rather than relocate to the refugee camps established by the government to control the sudden surge in new settlers. The camps, notably located at Sorel, Montreal and St. Jean-sur-Richelieu, saw the refugees "living off rations provided by the military, and facing shortages, illness and the extremes of weather."
The governor of Quebec, General Frederick Haldimand (1718-1791), insisted that the Missisquoi Bay region remain unpopulated not only to prevent border conflicts but also to inhibit smuggling and the creation of unofficial alliances between settlers on both sides of the border. Designated as a "buffer zone" between the seigneuries of the St. Lawrence and the newly formed American Republic, Missisquoi Bay quickly became home to squatters who took up their cause to remain in this region through a series of petitions which spanned ten years. While they waited for a decision that suited their objectives, they opened the forests, built homes and established farms and businesses.
A large number of the Loyalists who settled the Bay were Dutch. Like the German Palatines, many of the Dutch had been refugees from religious persecution in Europe. A strong sense of community loyalty, attachment to the Dutch Reformed Church and the use of the Dutch language, meant that Dutch culture flourished long after the British had controlled the continent. Although the Dutch were found on both sides of the Revolution, those that had kept their Dutch culture and had not been anglicized were more inclined to cling to the familiar, and stayed loyal to the British King who had granted them asylum in the Colonies originally.
The dispute with the Loyalists was not settled until the Constitutional Act of 1792, which divided Canada into Upper Canada and Lower Canada. A royal proclamation permitted land in Lower Canada to be divided into townships (known as the Eastern Townships) and held in a free-hold British system of land ownership. The American Loyalists brought their language, culture, religion and politics with them and forever changed this region of Quebec; rendering it unique today in its architecture, history, cultural traditions and heritage. When the Loyalists came they brought with them items they deemed necessary for survival, but also family heirlooms and objects important to keep for special occasions or perhaps for the telling of a wonderful tale.
Loyalist Andres Ten Eyck brought an amazing scarlet coat.
Andres Ten Eyck was born into a Dutch-speaking immigrant family on March 19, 1727, in New Jersey. His name appears again in 1753, when he was appointed an officer in the "Nova Caesarea Militia" (known later as the New Jersey Militia) by His Excellency Jonathan Belcher (1681-1757), Governor of the Province of New Jersey from 1747 to 1757. On June 3, 1757, the New Jersey Militia was formed to protect the frontier from the French and their native allies. Initially, there were no uniforms or proper equipment to accouter the soldiers. Each man was required to equip himself with a musket, powder horn, a hatchet, blanket, knapsack and coat.
Andres Ten Eyck was appointed Captain-adjutant and was active in the conflict known as the French and Indian War or The Seven Years War (1757-1763). Although not identified strictly as a military coat, oral tradition states that the coat Andres Ten Eyck provided for himself was in fact the red coat that he continued to wear during the American Revolutionary War era. It must be noted here however that, because the coat is in such fine condition, it may have simply been worn as a frock coat by Mr. Ten Eyck.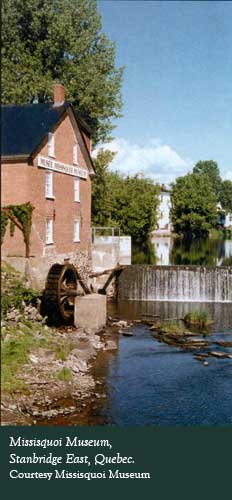 In 1770, Ten Eyck moved to New York and by 1776 received a commission as a captain for the purpose of raising a company under James Houghton. Before the Provincial Regiment could be raised however, James Houghton was captured by American rebels and charged with treason and executed. Ten Eyck was arrested on suspicion of treason and imprisoned in Albany, New York.
In 1777, he was transferred to the Fleet Prison at Esopus Landing, New York, and put on board a prison ship anchored in the Hudson River. On October 8, 1777, all prisoners aboard the Fleet Prison were sent to Hartford, CT. Some prisoners escaped en-route, including Andres Ten Eyck. He was able to swim to shore despite being fired upon by American soldiers. He eluded capture by hiding in the woods for almost one year. His property and most of his belongings were seized by the Americans and at the conclusion of the war in 1783, Ten Eyck had little choice but to immigrate to Nova Scotia with his wife and children, along with 34,000 other Loyalist refugees.
Here he did not receive the compensation that was promised to all soldiers who remained loyal to King George III. He returned briefly to New York, where he learned about the opportunity to claim land for Loyalists in Lower Canada. Andres Ten Eyck's name first appeared as a Loyalist refugee in Lower Canada in 1794 on a petition for Crown land, and again in 1797. Both petitions were sent from St. Armand (Missisquoi Bay), Quebec. Later that same year, Ten Eyck was listed as "an associate" under land agent Thomas Dunn in the Township of Dunham. He died in 1798 and was buried on his property in Dunham, Quebec. The oral tradition of the Ten Eyck family specifies that the red coat was transported with Andres Ten Eyck when he immigrated to Nova Scotia and later to Lower Canada. It remained with the family until 1972 when it was donated to the Missisquoi Museum.
Sources
Catherine. M. Day,The History of the Eastern Townships, Civil and Descriptive, 1869.
List of Persons Taking the Oath of Allegiance at Missisquoi Bay from the Lower Canada Land Records, vol.194, Canada Archives No. C-2566.
Jimmy W. Manson, The Loyal Americans of New England and New York Founders of the Townships of Lower Canada (their struggle to open "ye Waste Lands", 1740-1812), 2001.
Missisquoi Historical Society Archives V-954-9-1 and V-954-4-1.
National Archives of Canada, MG 23,D,1, Series 1, vol.2, f.411.
The Loyalists of the Eastern Townships of Quebec, Sir John Johnson Branch of the United Empire Loyalist Association of Canada,1984.
Cyrus Thomas, Contributions to the History of the Eastern Townships: A Work Containing an Account of the Early Settlement of St. Armand, Dunham, Sutton, Brome, Potton and Bolton, 1866.
To Learn More
Rosalie Fellows Baily. Pre-Revolutionary Dutch Houses and Families in Northern New Jersey and Southern New York, 1968.
Thomas Cooper Lampee, "The Missisquoi Loyalists," Proceedings of the Vermont Historical Society, vol. 6, no 2, 1938.
Janice Potter-MacKinnon, While the Women Only Wept: Loyalist Refugee Women in Eastern Ontario, 1993.
George C. Nuemann and Frank J. Kravic, Collector's Illustrated Encyclopedia of the American Revolution, 1989.
United Empire Loyalist Association of Canada www.uelac.org
William Stewart Wallace, The United Empire Loyalists, 1914.
Wallace Brown and Hereward Senior, Victorious in Defeat: The Loyalists in Canada, 1984.
Author
Heather Darch is the curator of the Missisquoi Museum.